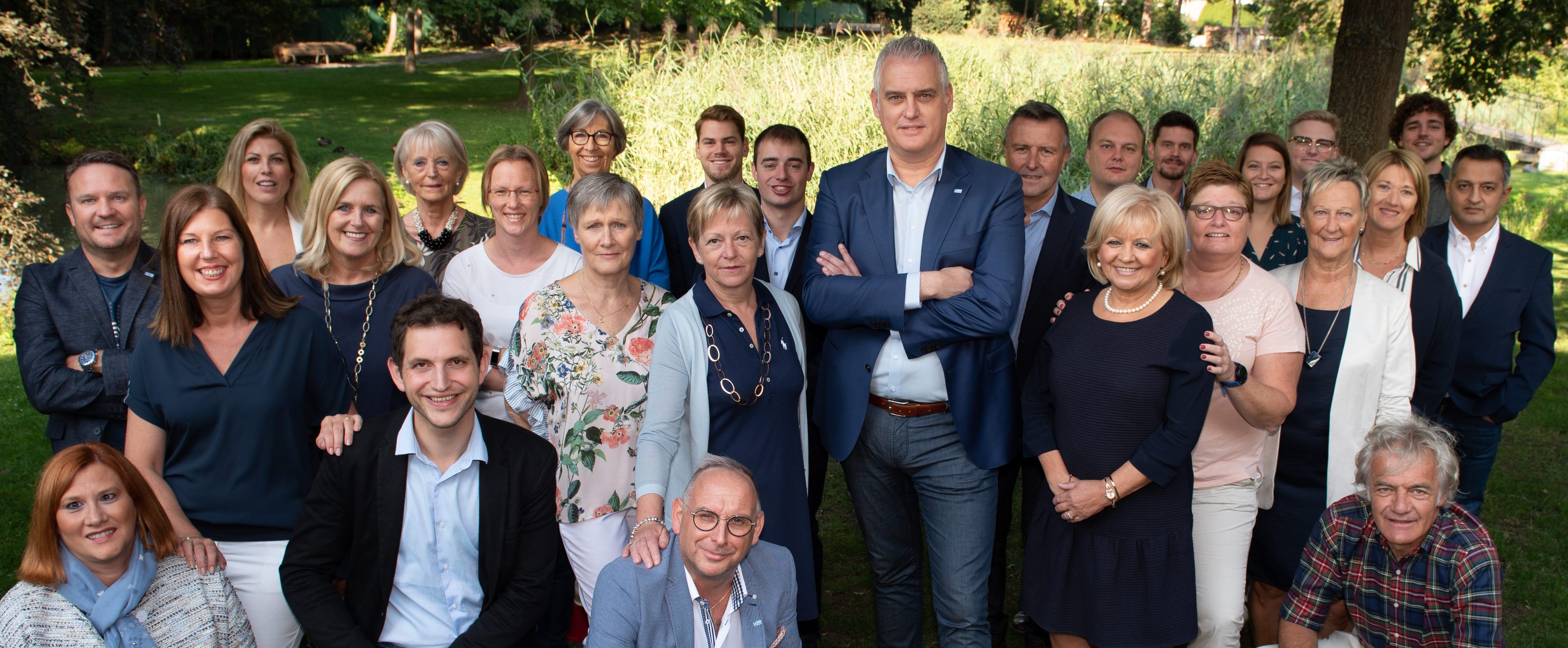 Vragen aan Open Diest? Contacteer ons: denk mee, doe mee.
Samen met alle inwoners van Molenstede, Deurne, Webbekom, Schaffen, Kaggevinne en Diest gaan we voor een betere toekomst. We hebben jou nodig. Laat ons weten wat jij beter wil maken. Actief meewerken of enkel ideeën geven: het kan allemaal.
Je kan ons bereiken via onderstaand formulier of het e-mail adres info(at)opendiest.be.
Volg ons op Facebook en Instagram
---
Pers
Voor persvragen aan onze burgemeester en schepenen, contacteer:
[show-team category='schepen' layout='table' style='img-circle,text-left,odd-colored' display='name,position,email']
---
Voor persvragen aan Open Diest, contacteer:
Bruno Rotten (voorzitter Open Diest)
Bruno.rotten@opendiest.be
Onze burgemeester en schepenen
[show-team category='schepen' layout='table' style='img-circle,text-left,odd-colored' display='name,photo,social']
Onze gemeenteraadsleden
[show-team category='gemeenteraad' layout='table' style='img-circle,text-left,odd-colored' display='name,photo,social']
Onze leden van het Bijzonder comité voor de sociale dienst
[show-team category='bcsd' layout='table' style='img-circle,text-left,odd-colored' display='name,photo,social']
Onze bestuursleden
[show-team category='bestuur' layout='table' style='img-circle,text-left,odd-colored' display='name,photo,social']
---